On October 13th and 14th the Kona Choral Society held their first ever music camp for children ages 4-14. SPARK! Music Camp was so named because the goal was to spark an interest in music within the children of Kona. The two-day camp featured a variety of musical experiences, including ukulele, keyboard, band, percussion, dance, a performance by instrumentalists from around the island, and (of course) choral singing.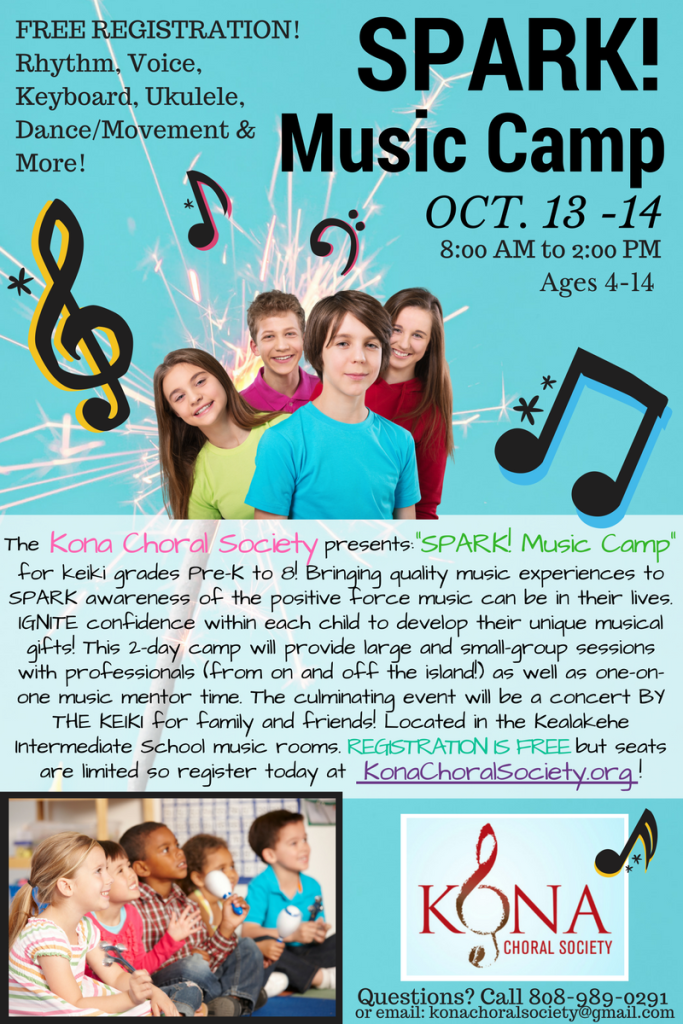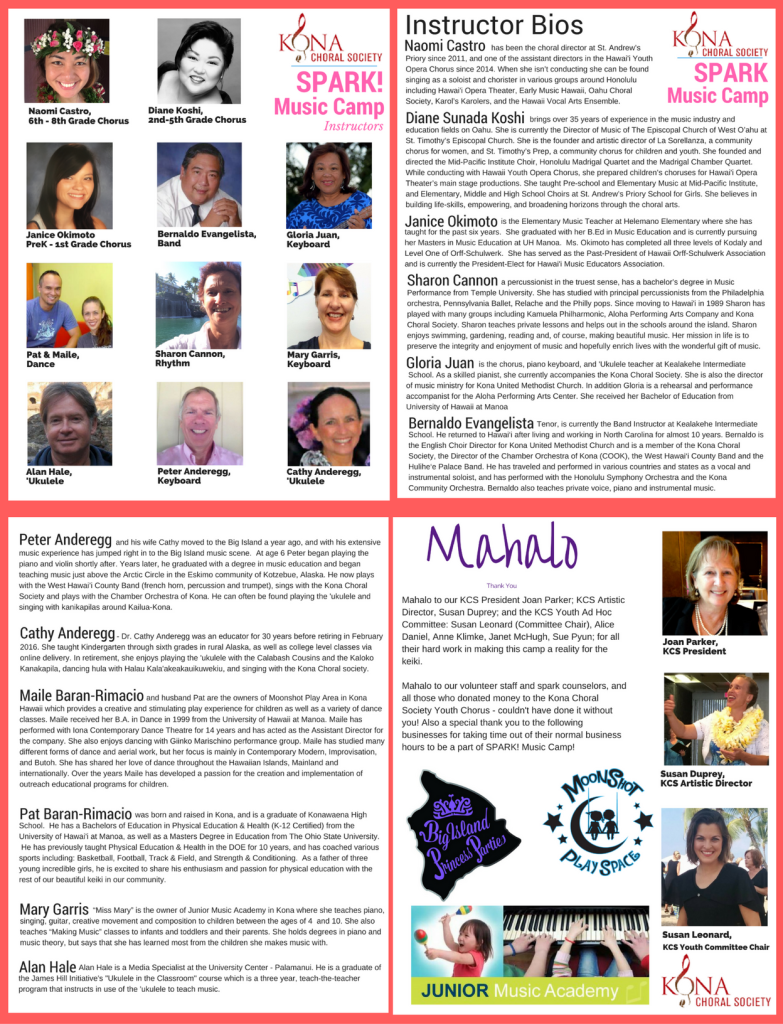 Just under 100 children attended the camp! It took 12 camp counselors and over 40 adult volunteers and instructors to keep things running smoothly throughout both days. With so many volunteers working together we were able to create a very positive experience for the keiki! The post-camp feedback from both the children and the parents has been positive. Comments like these are commonplace:
"Absolutely amazed with the organization of events and quality of mentors!" – parent

"She has found a love for singing after attending the camp" – parent
That second comment leads into one of the most rewarding aspects of SPARK – to see how much the children truly loved the singing! Kids who thought they didn't like to sing before SPARK left wanting more SINGING! Please excuse our bias, but there was something special about those chorus sessions. Singing invigorated and united the children, regardless of their ages or abilities. And it seemed they learned musical concepts more quickly and easily through the use of their first instrument, their voice, than the use of the other instruments.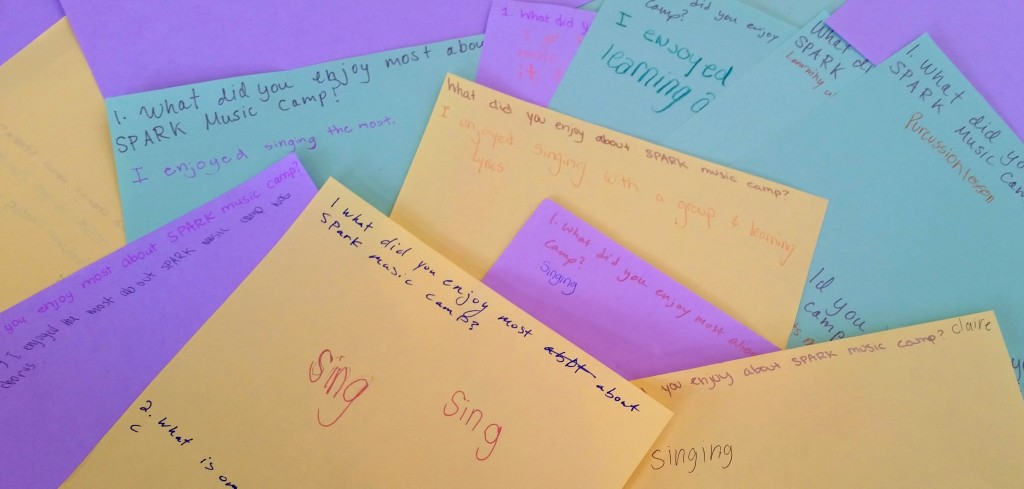 Again, SPARK! would not have been possible without the team of amazing volunteers and instructors. Also, thank you to those of you who made donations to help us be able to offer the camp FREE of charge for the participants.
Please enjoy these pictures and stay tuned for our next camp coming in March during the public school system's Spring Break.
Pictures from SPARK! Music Camp Oct 2016: