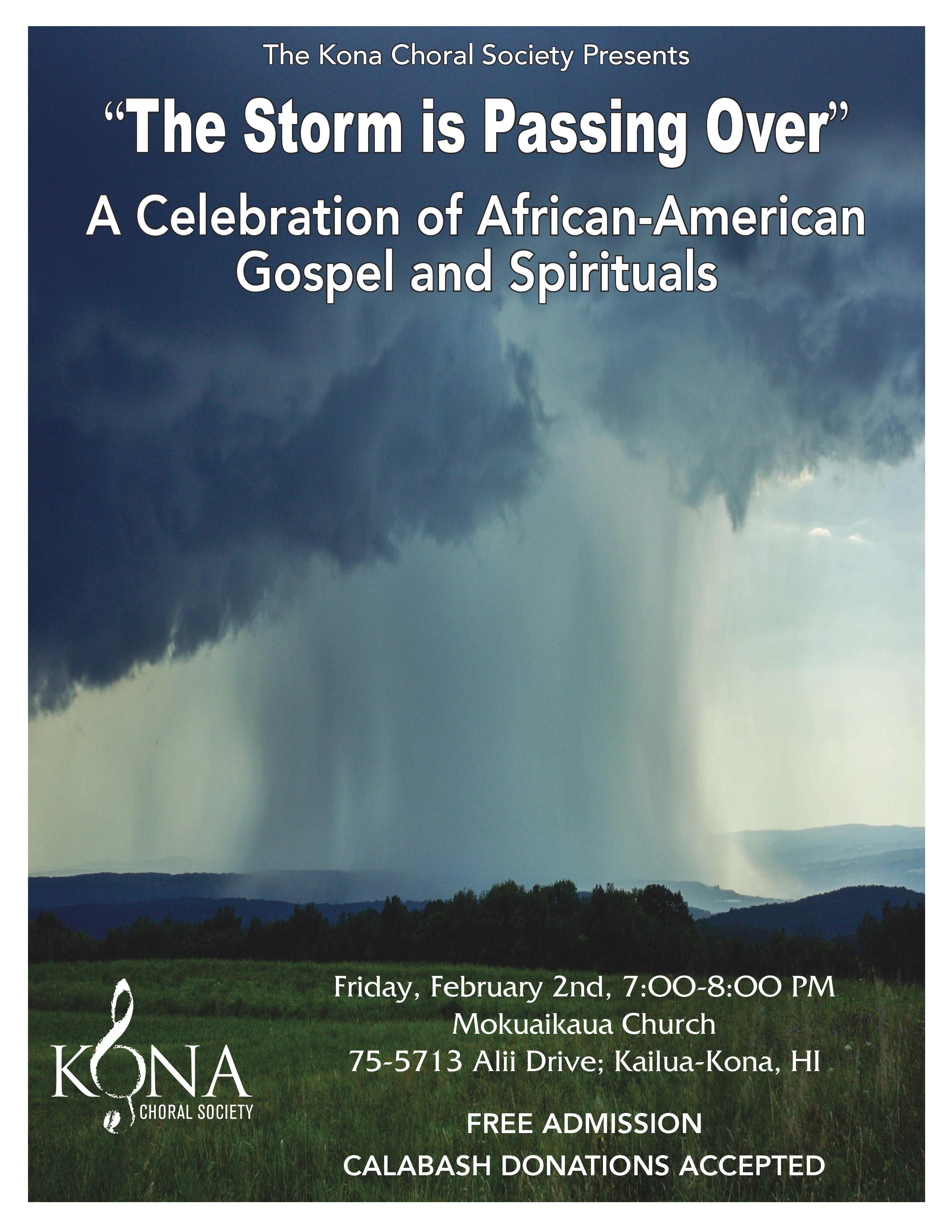 WHO: Kona Choral Society; Susan McCreary Duprey, Artistic Director
WHAT: "2nd Annuarl African-American History Month Concert"
WHERE: Mokuaikaua Church; 75-5713 Alii Drive; Kailua-Kona, HI 96740
WHEN: Friday, February 2 at 7:00pm
TICKETS: Not required!
CONTACT: Susan Leonard konachoralsociety@gmail.com
♬♯♮♭♫♩♬♫♯♮♭♩♬♫♬♯♮♭♫♩♬♫♯♮♭♩♬♫♬♯♮♭♫♩♬♫♯♮♭♩♬♫♬♯♮♭♫♩♬♫♯♮♭♩♬♫♬♯♮♭♫♩♬♫♯♮♭♩♬♫

WHO WE ARE – Kona Choral Society: Bringing to the community choral music from masterworks to local traditions. The singers of KCS make up a rare blend of accomplished musicians and enthusiastic novices who make choral treasures come to life! The Kona Choral Society is a non-profit organization incorporated in the State of Hawai'i.