Kona Choral Society Youth Chorus
The Kona Choral Society has a fabulous program for youth, the Kona Choral Society Youth Chorus. Under the direction of Wendy Buzby, the program boasts four age-specific choruses that perform a wide variety of music from many genres and languages with a focus on building strong community and a sense of self. The youth develop musical literacy while building leadership and communication skills, brainpower, physical coordination, and having a whole lot of fun! 
---
We are so excited to share our big news…Guest Artist Binti Bailey will be joining us for Session II!
Binti will be sharing the joy and juice of jazz and spirituals for our young singers, near and far!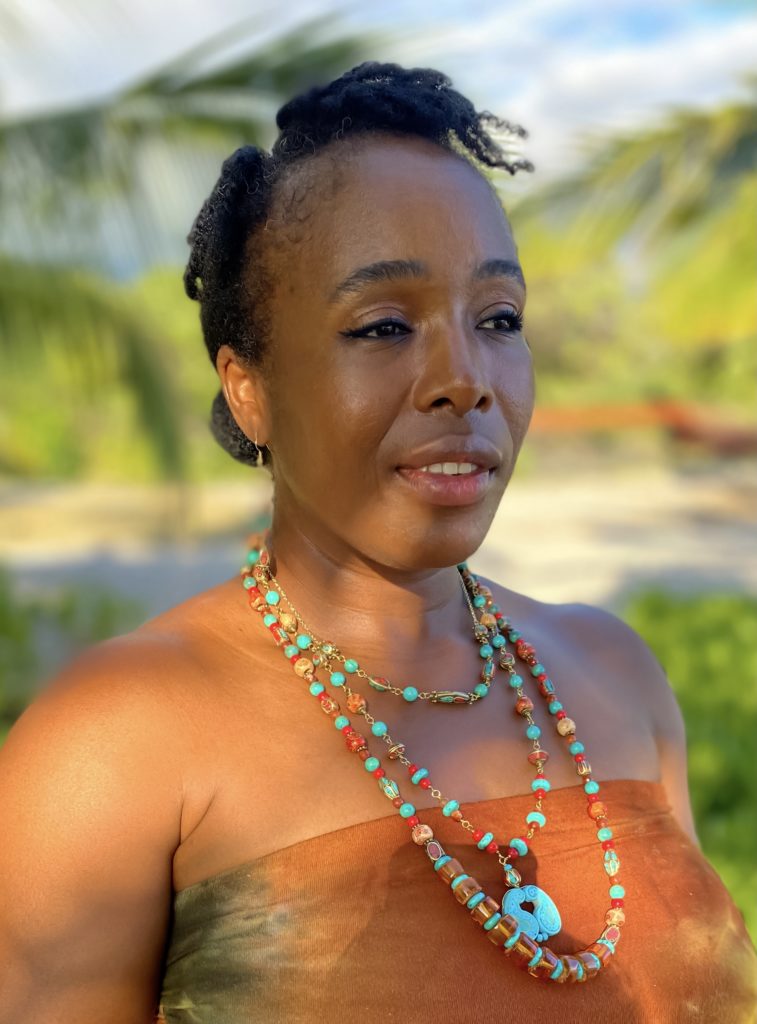 Binti Bailey will be our guest artist and join us in person for three Thursdays. Those three Thursdays singers will be able to join live AND online over Zoom.

Read more about Binti here!
---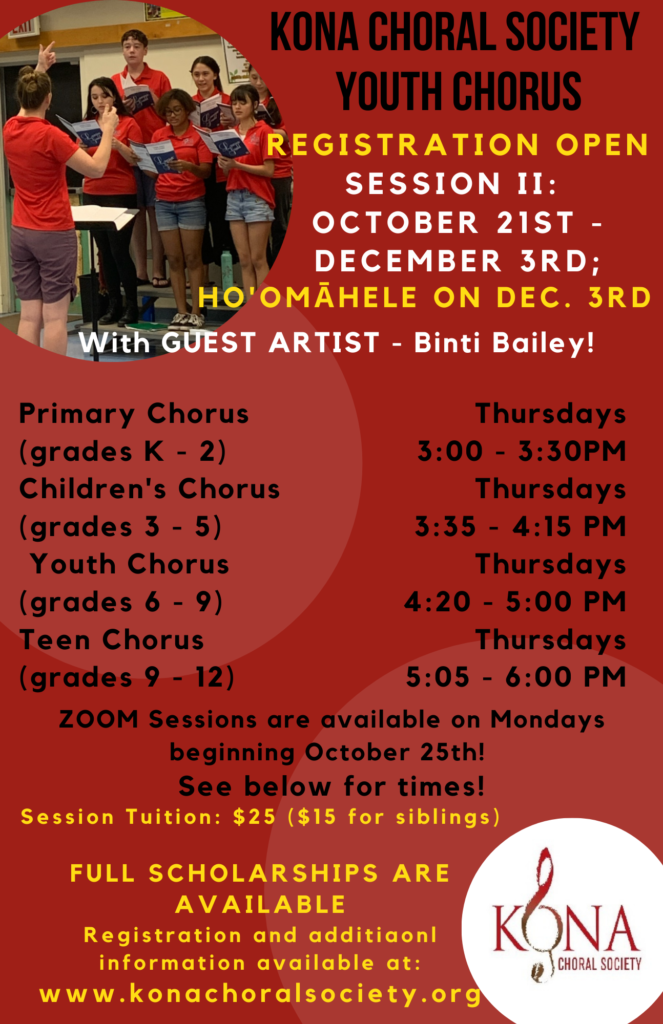 Click HERE to Register
To pay session tuition online please click here.
You will be re-directed to pay via PayPal.
You can also send payment by check to
P.O. Box 5007, Kailua-Kona, HI.
Checks can be made payable to the Kona Choral Society.
We will be following HIDOE Covid protocol; singers will be masked, distanced with hand washing before and after rehearsal, and wellness checks prior to every rehearsal for singers and their families. Our in person numbers are limited to stay within the Hawai'i outdoor gathering mandates.
---
About the KCS Youth Chorus: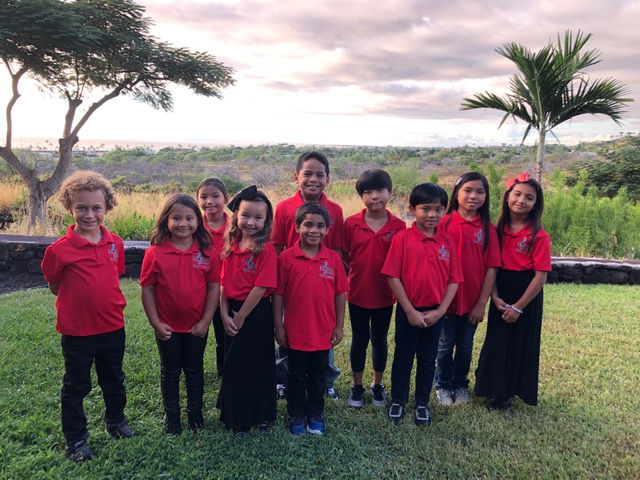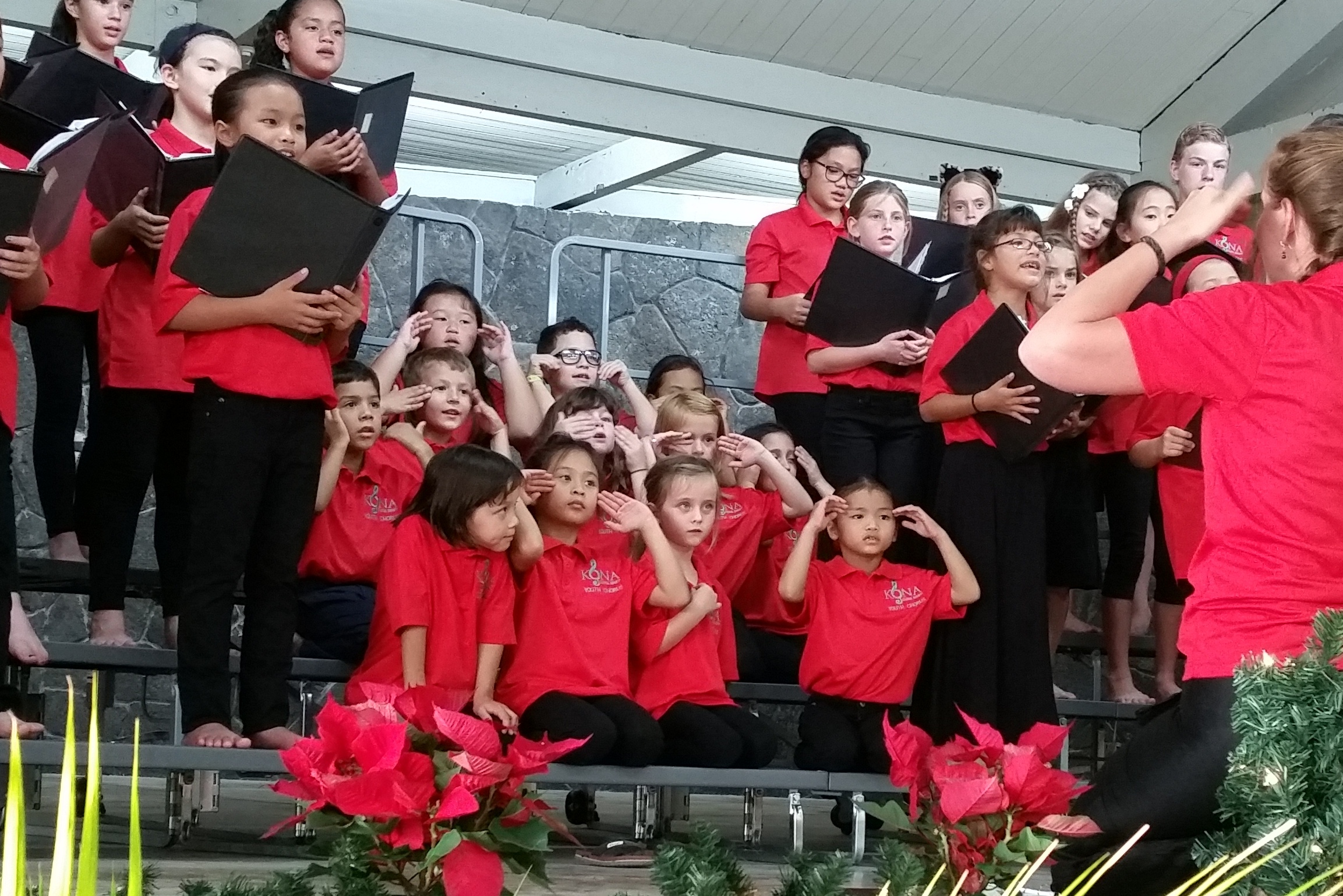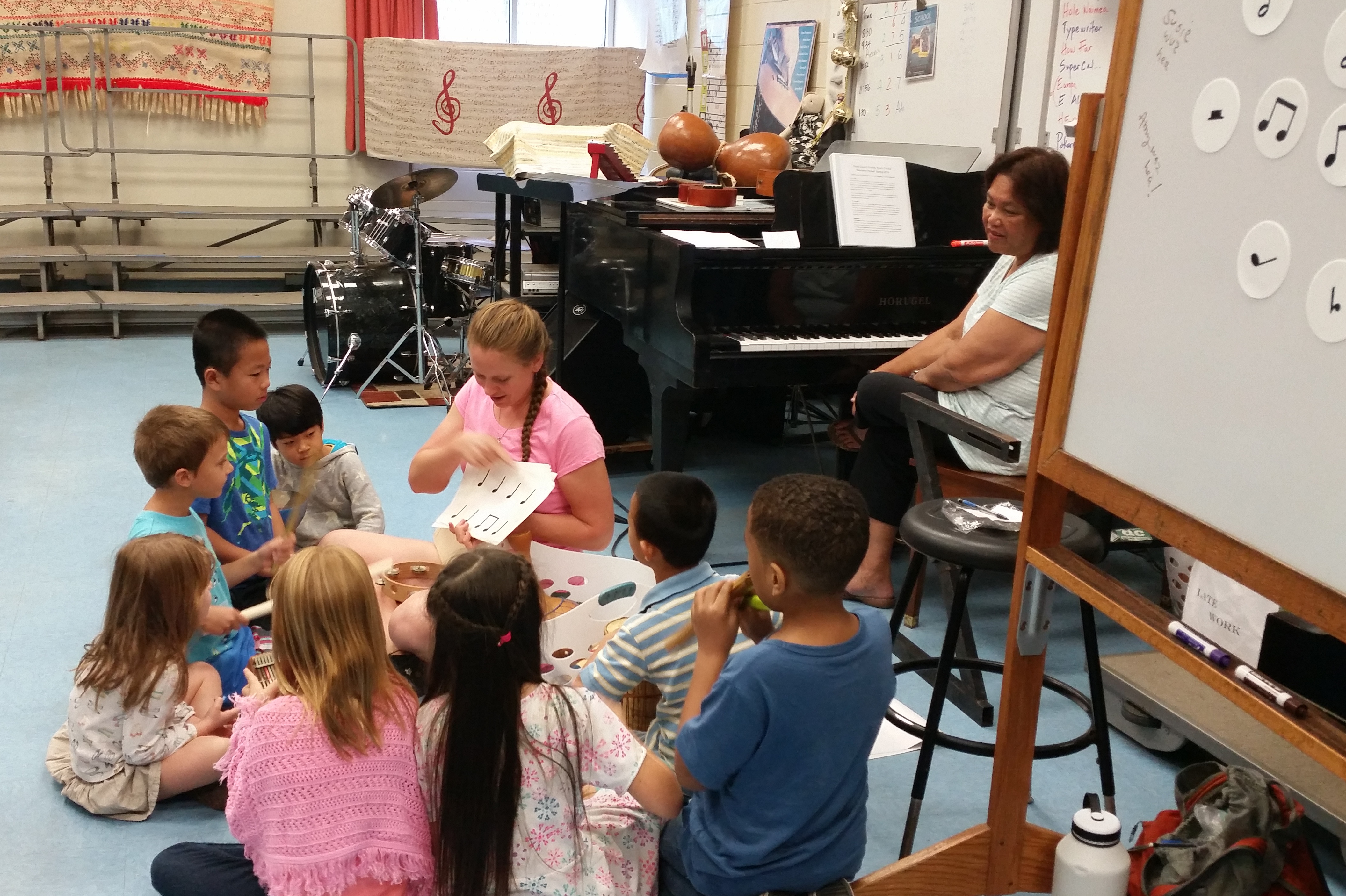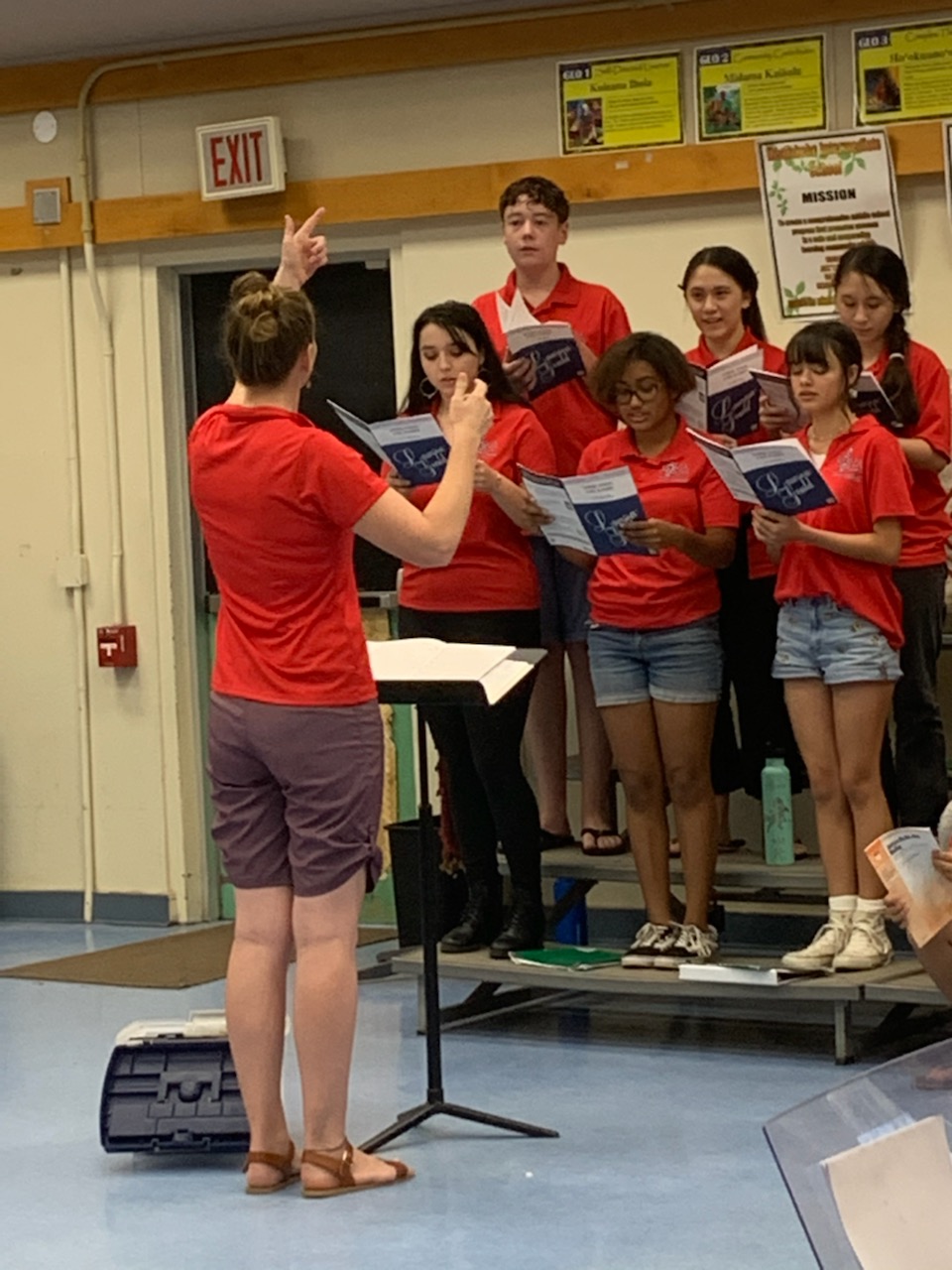 Primary Chorus – K-2nd grade,
Thursdays 3:00 pm – 3:30 pm
Children's Chorus – 3rd-5th grade,
Thursdays 3:35 pm – 4:15 pm
Youth Chorus – 6th-9th grade, 
Thursdays 4:20 pm – 5:00 pm
Teen Outreach Ensemble – 9th-12th grade,
Thursdays 5:05 pm – 6:00 pm
Location:
Monday Rehearsals: Online via Zoom for ALL
3:45-4:15 – Primary Chorus
4-4:45 – Children's Chorus
4-4:45 – Youth Chorus
4-5 – Teen Chorus
Chorus Tuition (to be paid for each session):
KCS Youth Chorus Director: Wendy Buzby 
Ms. Buzby grew up in a small community in Alaska, reminiscent of Kona, and has enjoyed singing and working with children since she was one! She holds two degrees in opera and vocal performance, her bachelor's from Northwestern University and her master's from The University of Colorado at Boulder. She is also a certified yoga instructor for children and adults.
Ms. Buzby has enjoyed leading roles in operas as well as soloing in concert works and working with both the San Francisco Opera Chorus and the San Francisco Symphony Chorus. She has also sung with antique and Celtic ensembles and has a deep love for kirtan (Indian devotional singing). While living in San Francisco, she worked with an all children's opera company, Little Opera, where children write and perform original operas.
Ms. Buzby is passionate about children large and small coming in to deeper harmony with themselves, others, and the natural world! KCS is honored to have her as the Youth Chorus Director.
Youth Chorus Accompanist:
Gloria Juan has dedicated so many years to the Youth Chorus program and continues to accompanying all four youth choruses. Miss Juan is the chorus, piano keyboard, and 'Ukulele teacher at Kealakehe Intermediate School. As a skilled pianist, she currently accompanies the Kona Choral Society. She is also the director of music ministry for Kona Methodist Church. In addition, Gloria is a rehearsal and performance accompanist for the Aloha Performing Arts Center. She received her Bachelor of Education from the University of Hawaii at Manoa.
SPARK! Music Camps: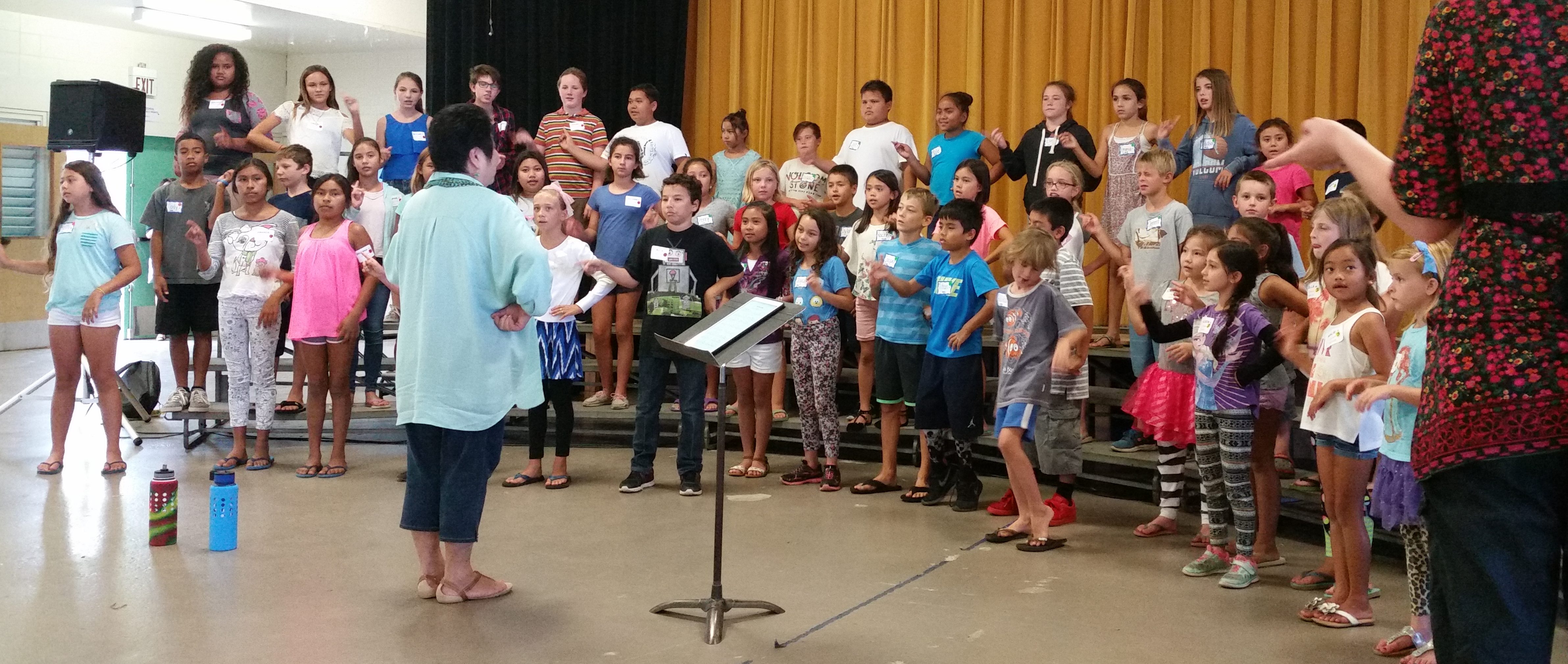 You can read about the success of our SPARK! Music Camps here:
——————————————————————-
If you would like to get involved or if you have any questions you can email kcsyouthchorus@gmail.com.