Kona Choral Society YOUTH CHORUS
The Kona Choral Society has a fabulous program for youth, the Kona Choral Society Youth Chorus. Under the direction of Wendy Buzby, the program boasts four age-specific choruses that perform a wide variety of music from many genres and languages with a focus on building strong community and a sense of self. The youth develop musical literacy while building leadership and communication skills, brainpower, physical coordination, and having a whole lot of fun!
Currently the KCS Youth Chorus is on hiatus. Weekly rehearsals will resume when group singing is safe. The KCS Youth Chorus staff and volunteers hope to be back in action soon. However, if you choose to register now we will be in contact once new program dates have been determined. Updates to our programs will be posted here so keep checking or contact Konachoralsociety@gmail.com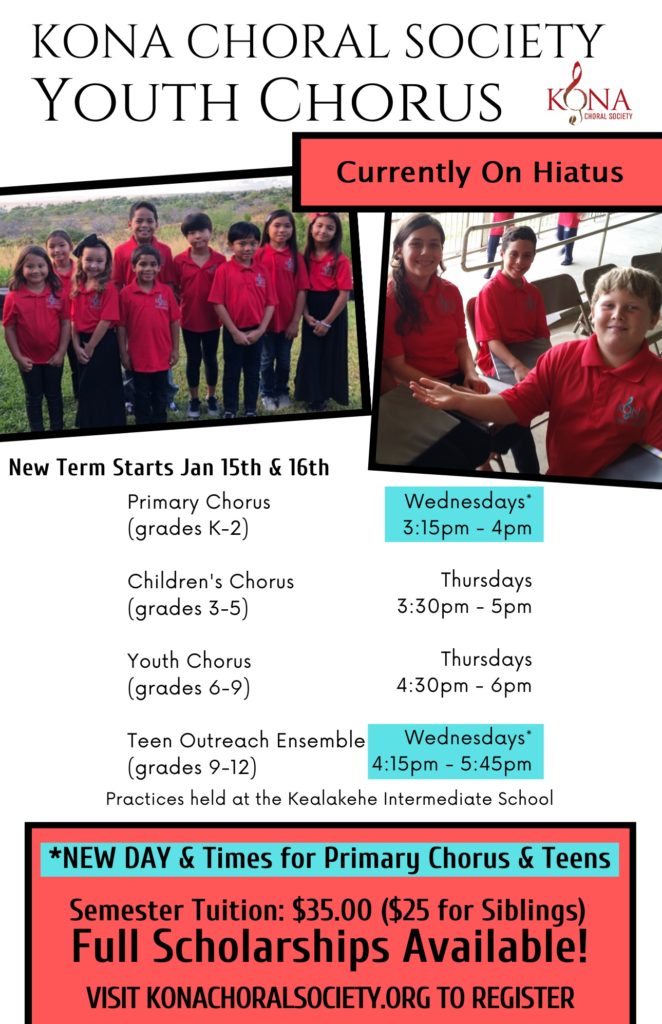 Click HERE to Register
---
About the KCS Youth Chorus: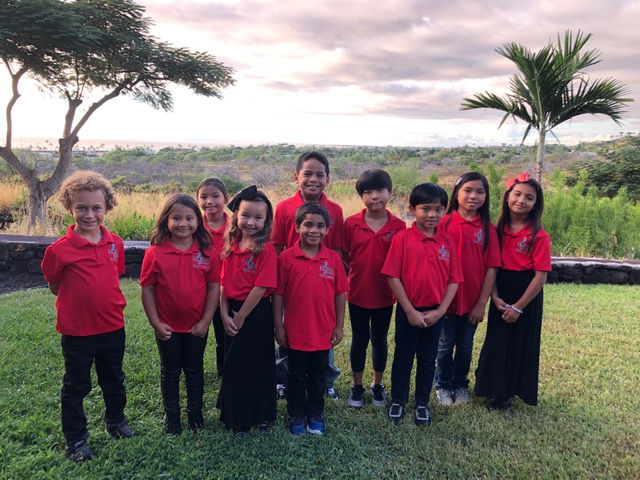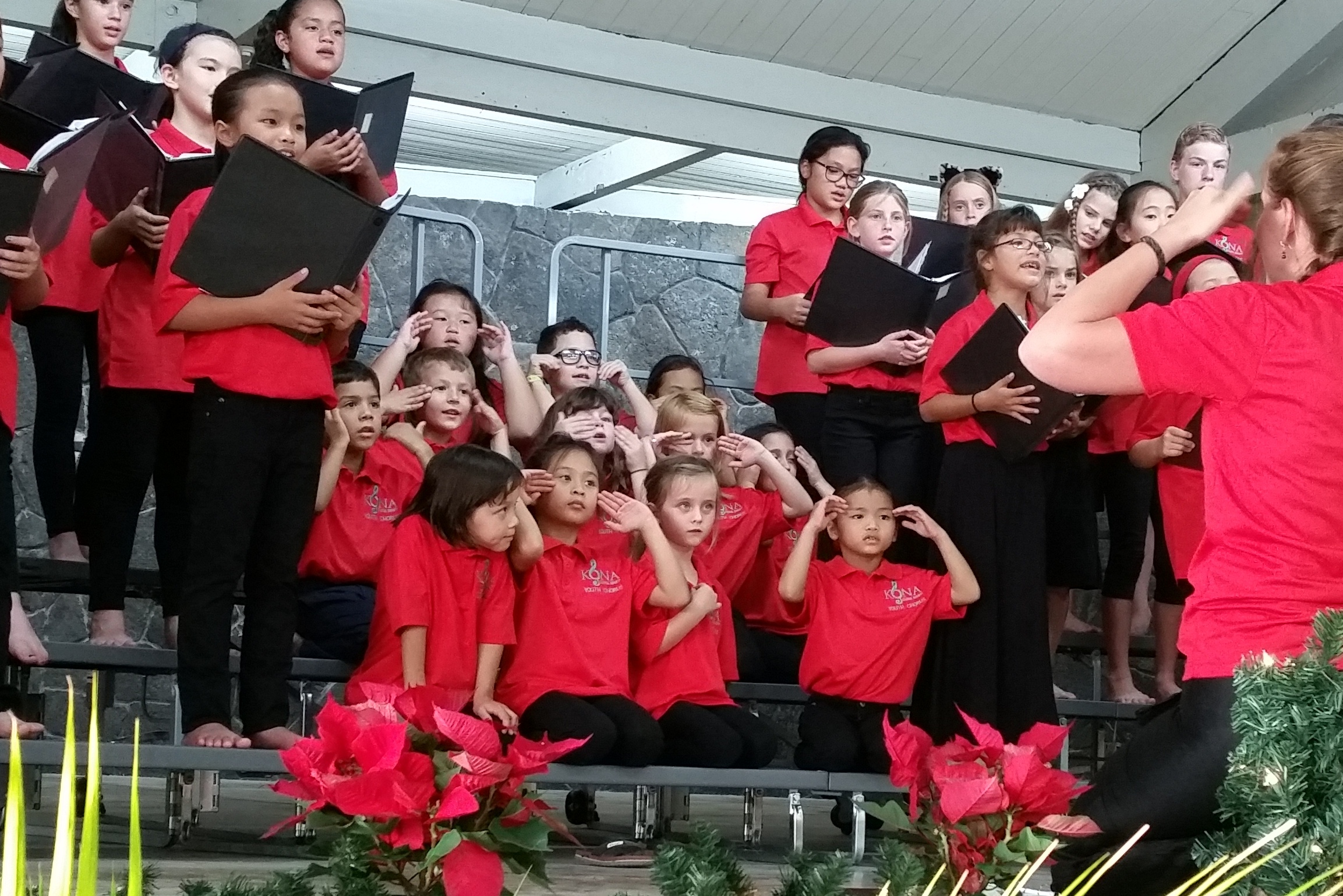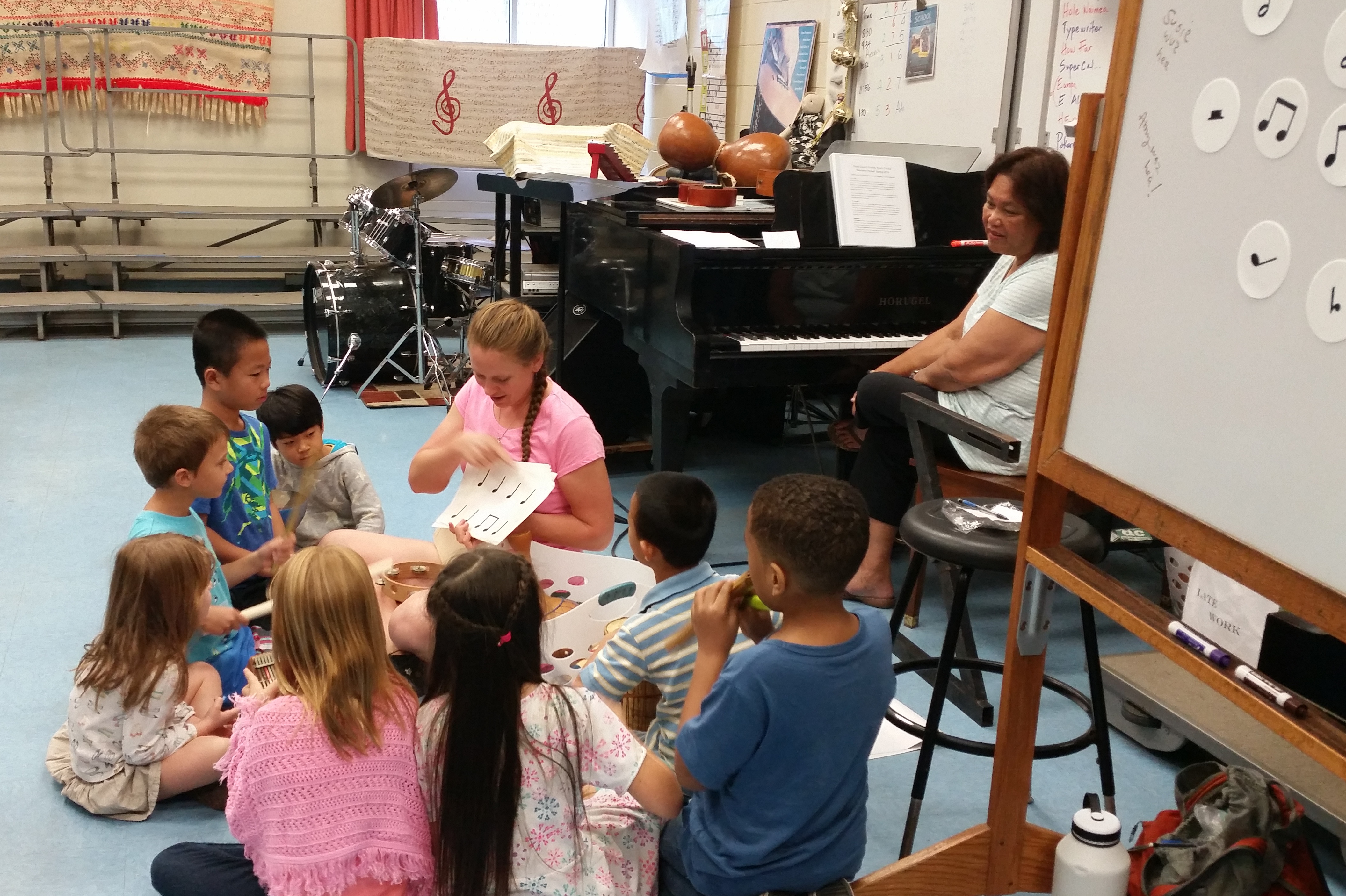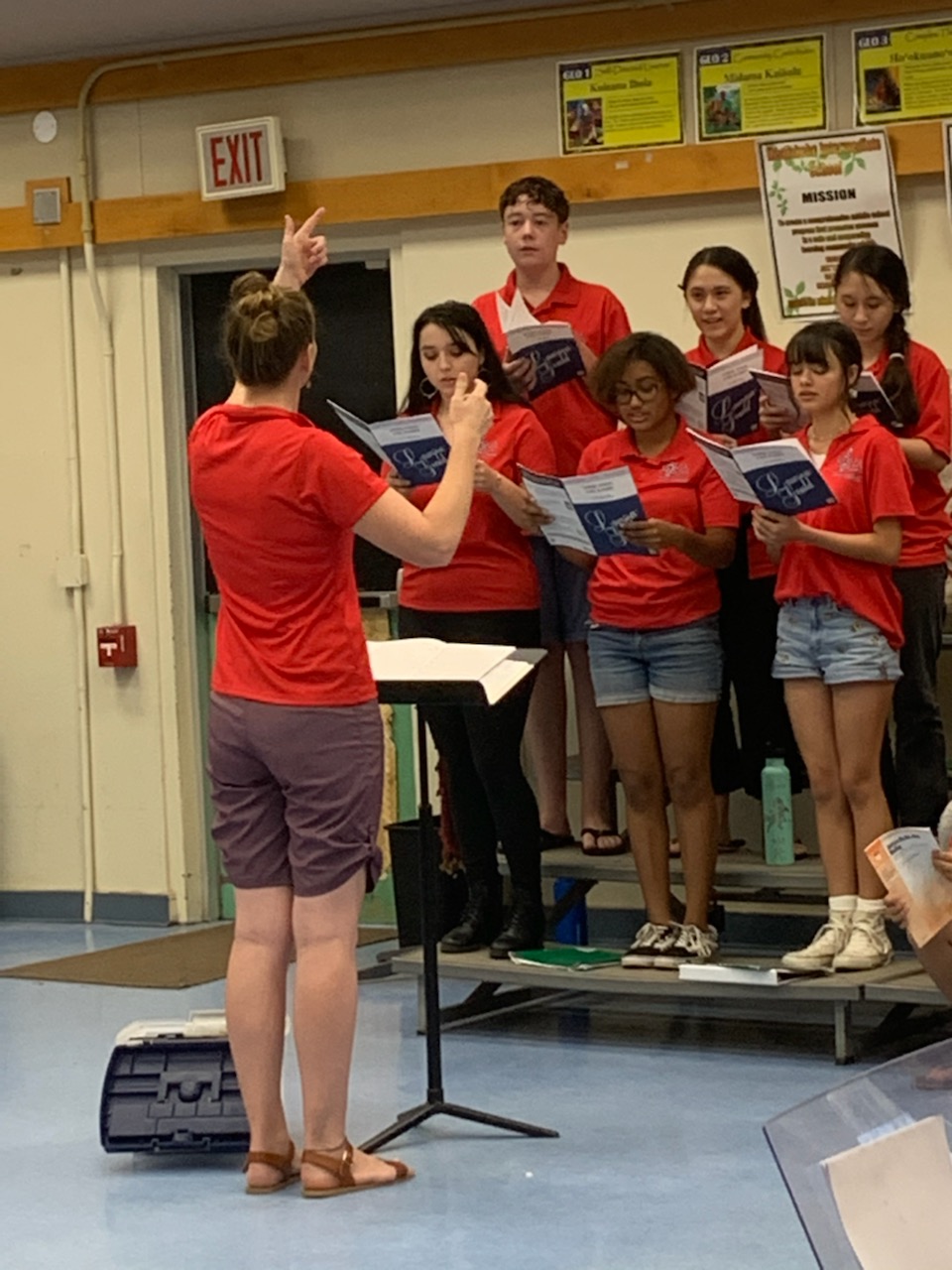 Primary Chorus – K – 2nd grade – Wednesdays 3:15pm – 4:00pm
Children's Chorus – 3rd – 5th grade – Thursdays 3:30pm – 5:00pm
Youth Chorus – 6th – 9th grade – Thursdays 4:30pm – 6:00pm
Teen Outreach Ensemble – 9th – 12th grade – Wednesdays 4:15pm – 5:45pm
Location:
Rehearsals will be held at the Kealakehe Intermediate School Chorus Room (74-5062 Onipaa St, Kailua-Kona, HI 96740)
Chorus Tuition (to be paid each semester, Aug-Dec & Jan-May):
New Singers: $35 ($25 each additional sibling). Includes collared chorus shirt.
Returning Singers: $25 ($15 each additional sibling).

Need-based scholarships are available, please email kcsyouthchorus@gmail.com to request a scholarship for these fees.
Youth Chorus Artistic Director: Wendy Buzby
Ms. Buzby grew up in a small community in Alaska, reminiscent of Kona, and has enjoyed singing and working with children since she was one! She holds two degrees in opera and vocal performance, her bachelor's from Northwestern University and her master's from The University of Colorado at Boulder. She is also a certified yoga instructor for children and adults.
Ms. Buzby has enjoyed leading roles in operas as well as soloing in concert works and working with both the San Francisco Opera Chorus and the San Francisco Symphony Chorus. She has also sung with antique and celtic ensembles, and has a deep love for kirtan (Indian devotional singing). While living in San Francisco, she worked with an all children's opera company, Little Opera, where children write and perform original operas.
Ms. Buzby is passionate about children large and small coming in to deeper harmony with themselves, others and the natural world! KCS is honored to have her as the Youth Chorus Director.
Youth Chorus Accompanist:
Gloria Juan, has dedicated so many years to the youth chorus program, and continues to accompanying all four youth choruses. Miss Juan is the chorus, piano keyboard, and 'Ukulele teacher at Kealakehe Intermediate School. As a skilled pianist, she currently accompanies the Kona Choral Society. She is also the director of music ministry for Kona Methodist Church. In addition Gloria is rehearsal and performance accompanist for the Aloha Performing Arts Center. She received her Bachelor of Education from the Univrsity of Hawaii at Manoa.
SPARK! Music Camps: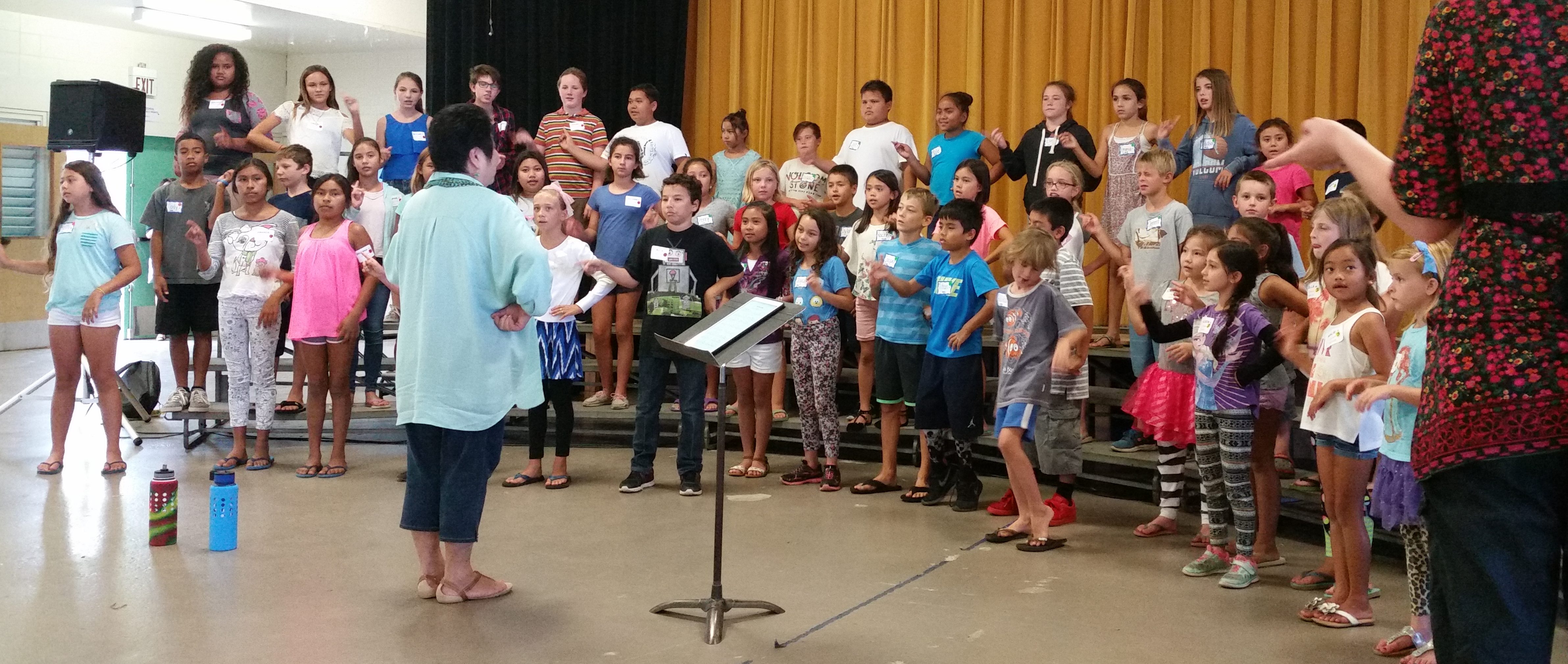 You can read about the success of our SPARK! Music Camps here:
——————————————————————-
To pay season tuition online please click here. You may also pay in person.
If you would like get involved or if you have any questions you can email kcsyouthchorus@gmail.com.